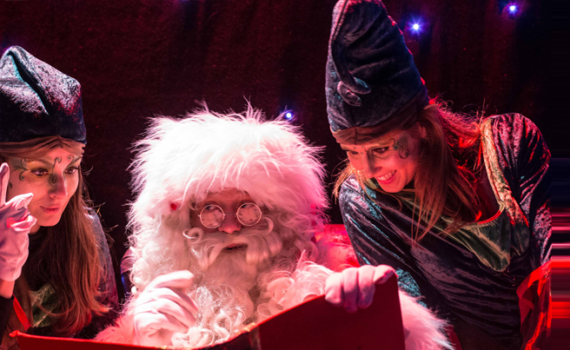 A perfect example of EMOTIONEERING, one of the AoE services less well known in the Belgian market.  As VTM and Medialaan prepared their annual Christmas momentum for viewers in Flanders, a great idea saw the light.  The team started production and at a certain time I was asked to step in and optimize the live experience, styling, event software and show running together with the team.  A great job with the main briefing to translate the Christmas commercial into an efficient mass audience live experience during 3 days.
The briefing commercial:
VTM wenst je betoverende feesten!

🎄🎅 Zien we jou op 16, 17 of 18 december in Gent voor een betoverend kerstfeest? 🎄🎅Alle info vind je op http://vtm.be/betoverende-feesten

Posted by VTM on Sunday, December 4, 2016
And the end result I am very proud to have been a creative part of together with VTM, Medialaan and their partners.
Na de smakelijke kerstfeesten blikken we maar al te graag ook eventjes terug op onze betoverende kersttafel!

Posted by VTM on Wednesday, December 28, 2016